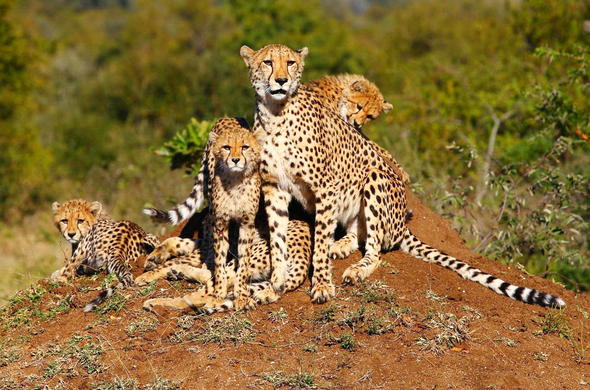 No part of Africa exists without some significance, whether its splendor is evident or its secrets remain untold by the ancient ancestors. Thornubush Game Reserve is no exception. Situated in the rolling savannah plains of the Lowveld, the private reserve has a history dating back to 1955.
A piece of land measuring 13816 hectares was fenced out from the rest of the Limpopo wilderness in 1955, and it was called Thornybush Game Reserve. Large numbers of mammal species, reptile species, bird species and tree species were recorded as residents of the area, making it a nature lover's paradise.
To capture the wonder of the wilderness on a more permanent basis, a lodge was built in 1961. Today, the Thornybush Collection consists of 13 commercial lodges, each uniquely designed and capturing the beauty of its open savannah plains in an impressive way.
The Thornybush Game Reserve is home to the second oldest commercial lodge in South Africa, which was rebuilt in 2001. The reserve also prides itself on being one of the first South African reserves to start community-based projects in the country, incorporating the local people in its growth.
Conservation
The reserve is constantly undergoing various research projects centred on the various wildlife species residing in the area. Nature conservation is a priority to the reserve as efforts are being made to keep the wilderness as unharmed as possible. Up until, and including recently, an assortment of projects has been successful.
Thornybush Private Game Reserve was the recipient of the first ever translocation of lion and an entire elephant herd from the Kruger National Park. The reserve also supports the fight against rhino poaching and is the first reserve in the Lowveld to do rhino horn treatments.
Thornybush Private Game Reserve has captured the first recording of white wildebeest born naturally in the wild, and boasts wildlife documentaries that have aired on Animal Planet.
Starting with a love for the unspoilt wilderness, the Thornybush Game Reserve has allowed human activity in an active hub of wildlife without damaging the wild sanctuary. The establishment of the Thornybush game lodges has allowed nature lovers to get close to the heart of Africa and at the same time, funding further research and conservation projects.